We are continuing to read The Ice Monster by David Walliams, it is a funny book with lots of very interesting characters.  It is quite exciting too, we've had quite a few cliff hangers already.  We are also learning a bit about science and Victorian London as we read.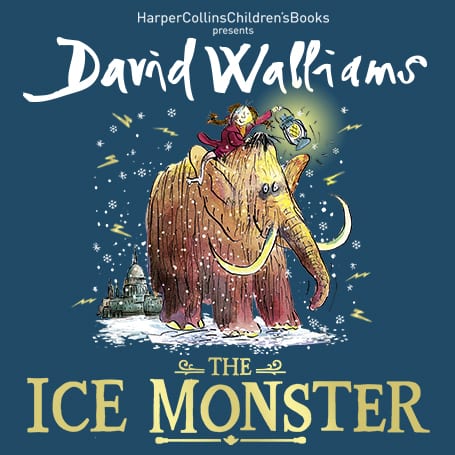 On Monday we learned all the different ways we can access news.  We looked at how advances in technology have changed the way we live.  The Ice Monster is set in 1899 and the only way people got news then was newspapers, nowadays we have many other ways – TV, radio, websites and apps. and it is easily accessible almost anywhere – on phones, tablets and computers.
On Tuesday we learned about the features of a news report.  We read an article called 'Farmer Grows an Enormous Turnip!' based on The Enormous Turnip story. We learned that a news article gives information.  Working with a partner we identified the 'who, when, where, and what' and then looked at the use of headlines and quotes.
In the afternoon we were put into groups and each group was given a picture.  We had to write a news report about the events in the picture and those who wanted to were filmed reading the news.
On Wednesday we began to write our own news reports about the day the Ice Monster arrived in London.  We used information and pictures from the book to help us to write notes before we began to wrote the final article. On Thursday we used these notes to write our articles.  They are very good, lots of detail, some great describing words and excellent quotes from eye-witnesses – it is not every day that you see a woolly mammoth sailing up the River Thames!
We also have a Newsroom in the classroom at the moment and lots of us are choosing to write our own news stories, we are also enjoying looking up  Newsround and Reach Out Reporter websites to find out daily news from around the world.
On Wednesday we had a talk on Fairtrade.  We learned about the story of cocoa and how Fairtrade helps farmers get a fair price for their cocoa beans.  This also allows the farms to grow more and produce better quality cocoa too.
In numeracy, we continue to work on subtraction and in outer maths we have begun to work on money.  This week we were adding amounts of coins and selecting the correct coins to pay for goods.  We will begin to work on calculating change next week.
In French we are continuing to learn weather words.  This week we had a powerpoint with a french speaker saying the words for us so we know we are pronouncing the words correctly, we also had a little quiz and then played french weather pairs and snap, this was good fun, I could hear lots of French words as I walked around the room.  We also had Alexander, an S6 pupil from Linlithgow Academy helping us too – Alexander is very good at French so he was a useful person to have around!
In literacy we worked on spelling and grammar as we do several times each week.  We have been learning proper nouns, common nouns and pronouns recently and will be learning about verbs next week.
Have a great weekend everyone.  From P3B and Mrs Kennedy
Back to list